house extensions & renovations
quality home extension, renovation & makeover specialist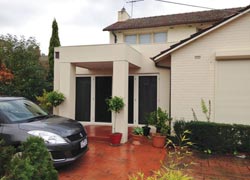 Is your existing house getting old and requires a makeover or perhaps has become too small for your family and you need more room? Whether you plan to renovate your current dwelling or increase the size of your home with an extension, the team at Buxban Constructions Melbourne can help.
We will sit down with you to discuss your ideas as well as offer suggestions and consult with you throughout the entire building process.
As a fully qualified and Registered Building practitioner, Buxban Constructions Melbourne are very proud of the quality of our work, so we have put together the following gallery showcasing some of the many house extensions and renovations that we have done throughout Melbourne. If you like what you see and are interested in Buxban Constructions renovating or extending your home, then please feel free to contact us direct on 0403 301 923 or via our Enquiry Form.
We look forward to working with you with on your house renovation or extension project.
---